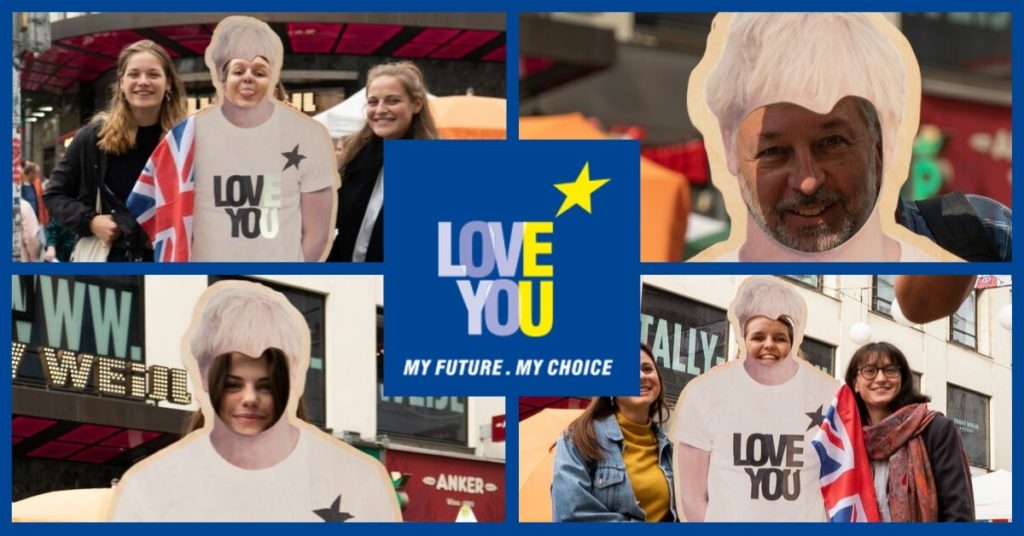 At his first short visit to Vienna, our good friend Boris let the ideas and smiles of EU citizens in his mind. Literally.
And truly it seemed that he starts to love the EU a bit more…
We are sure that you can see our friend Boris again on some places in the near future…
If you see him anywhere, please help us to show him even more often that the EU loves Britain. And that together we are stronger, have more joy and more prosperity than isolated small states. History tells us enough examples for both.