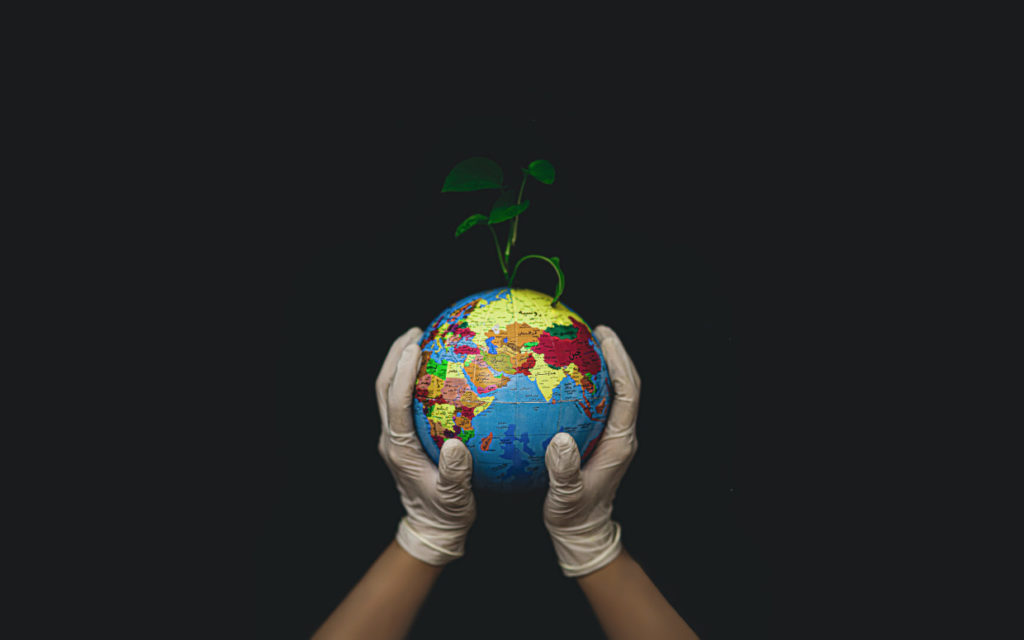 Our world is facing a massive problem: Climate change and environmental pollution. Year after year, sea levels are rising, coral reefs are dying, and yet we continue to ruthlessly pollute and degrade our environment. This must stop.
When the Covid-19 pandemic started, everything suddenly stood still. For once on a global scale, we were forced to stop our daily routines, turn off our engines, and stay at home. Sadly, the economy crashed and millions of people lost their jobs and, even worse, their loved ones. Rebuilding our economy is without a question vital, however, not at the price of sacrificing our planet. We cannot go back to the old ways. Through Covid-19, we have the unique chance of reinventing our economy into one that is truly sustainable and climate-neutral. Therefore, we are sending an urgent appeal to the European Union and mandate a smart economic investment to ensure this happens.
The environmental impact of feeding the world
In an ever-changing, rapidly growing world, it is crucial to find a sustainable way to feed the entire population. Being sustainable is greatly based on the food we eat and how we grow it. In Europe, about one-quarter of CO2 emissions are caused by agriculture. This amount could be significantly reduced by implementing #ClimateSmartAgriculture.
The current European agricultural system is inherently non-sustainable for many reasons including the use of pesticides and fertilizers. Studies have shown that pesticides can be extremely unsafe, particularly when they run off into waterways. Because of this, millions of fish are killed each year, while another aquatic life suffers and soil degrades. In short, pesticides cause both short and long term damage to people and the environment. This is why we demand that the EU ban all pesticides and generate income and financial incentives for farms that produce pesticide-free food.
"In Europe, about one-quarter of CO2 emissions are caused by agriculture. "
Globally, many species around the world are now threatened with extinction because of massive deforestation. Forests are being cleared for agricultural use which negatively impacts the climate. Monoculture crops for feeding farm animals generate the highest amount of CO2 emissions which is why we want the EU to promote the reduction of imported meat by implementing a higher tax on imported food or even banning it.
"Tropical trees alone can provide 23 percent of the climate mitigation needed to meet that goal in the next decade."
Between 1990 and 2016, 1.3 million square kilometers of forest were cut down. In the Paris Agreement of 2015, the United Nations set the goal of limiting the rise of the global temperature to well below 2 degrees Celsius. Tropical trees alone can provide 23 percent of the climate mitigation needed to meet that goal in the next decade. This ecosystem not only absorbs big amounts of CO2 but also other heat-trapping greenhouse gases emitted by human activities.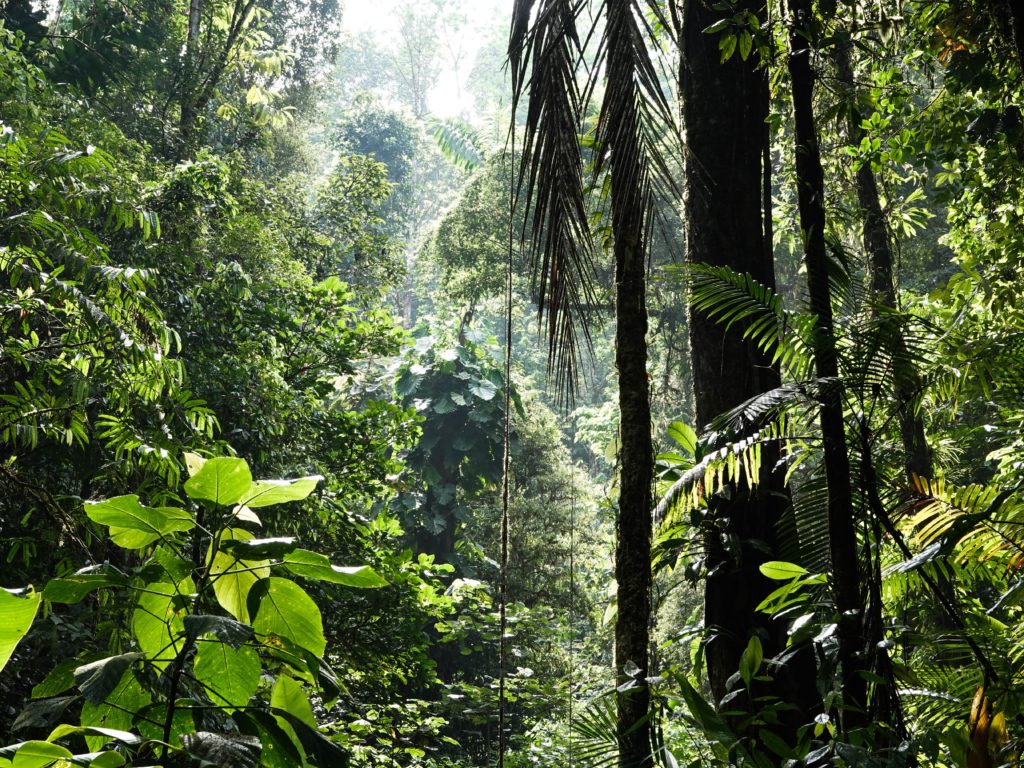 "Between 1990 and 2016, 1.3 million square kilometers of forest were cut down."
Together, we should unite and demonstrate for a Europe that has alternative agriculture that strives for biodiversity and sustainability. Agricultural change is the only thing that will protect our environment. Continuing poor agricultural practices increase global warming, temperature rise, and a change of weather patterns leading to more crops to dry out and die.
Some of the social and environmental measures we want the EU to invest in is supporting territorial development and local farms. Generating income for farms that produce high quality, local food will reduce carbon emission and environmental pollution. Additionally, we also want the EU to invest less in products that were made possible through deforestation, such as palm oil. To minimize the environmental impact we need a unitized sustainable agricultural system across Europe.
Recycling our way to a cleaner future
In addition to concerns on land, we have to protect our oceans. Approximately 8 million tons of plastic are thrown into the ocean annually. This enormous amount of plastic leads to enormous disasters. It is estimated that 100 million marine animals die each year by either digesting plastic or getting caught in it. As our oceans fill up with more waste, we are racing against time to make a difference. In order to make a bigger change in Europe, we must change our recycling systems uniformly.
Even though less than a third of plastic waste in Europe gets recycled, over the past years, recycling and energy recovery rates within Europe have increased, while less plastic goes to landfills. This might sound like great news. Looking closer at the numbers we can however see that the rates between the different European countries differ widely. In 2017, 68% of plastic was recycled in Germany while in Serbia this number was at a low of 0.3%. The gap between those numbers is very significant. In the end, we need recycling regulations that ensure that the countries support each other to make a true, positive impact.
"Packaging is the biggest source of plastic waste and makes up 62% of all the collected plastic waste in Europe."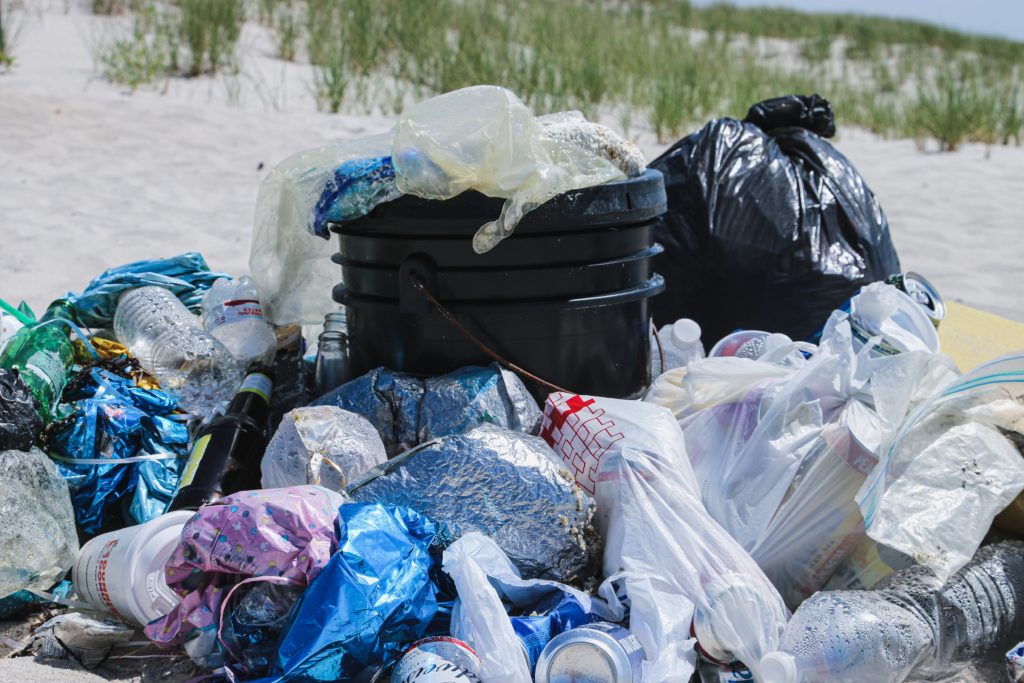 This is why we advocate for specific EU targets that have to be met by all countries. These targets should include mandatory rules on minimum recycled content in certain plastic products. This way we slowly transition into a sustainable system. However, this is not enough. Packaging is the biggest source of plastic waste and makes up 62% of all the collected plastic waste in Europe. The production of plastic emits about 400 million tons of CO2 globally every year. Decreasing the amount of plastic production by using cleaner alternatives is a must. There should be a Europe- wide ban on single-use plastic items while the quality of secondary plastics should increase. This will not be an easy transition and requires a lot of work. However, now is the time to act and invest in an efficient recycling plan within Europe before it's too late.
From protest to change – How you can help
Europe for ACTION is a citizens' initiative that welcomes everyone who wants to actively do something to change politics at the EU level. We welcome people who will let their voices be heard for a sustainable future. There is still hope and we have to be courageous in the face of climate change and environmental pollution. United, we can challenge our leaders to take action and ensure a sustainable livelihood for all. Turning this challenging time into something great, that is our goal. Together we can rebuild a better Europe.
Here is how you can help:
Participate in the demonstration: As soon as the Corona situation allows it, we plan to hold a massive demonstration in front of the EU Parliament in Brussels. We have to work together for a shared future, no country can be left behind. This is why we want to demonstrate together with NGOs and people from all European countries. Together, we demand the European Commission to enable all EU countries to bring about a real ecological change. We invite you to join this citizens' initiative and demonstrate with us to build a strong front and achieve all the goals listed above.
Promote the initiative: In order to bring this project to life, we have to reach as many people as possible, as the climate issue is one that affects us all, and every person counts! Any information you can share about Europe for ACTION online, on social media or to friends and family, is appreciated greatly.
Raise awareness: This is probably the most important thing that you can do on your own. Talk to people, educate them, and raise awareness of the problems we are facing. The more people hear the more things will change for the better.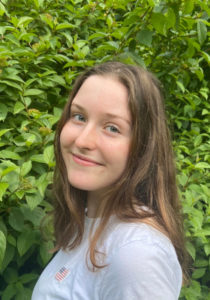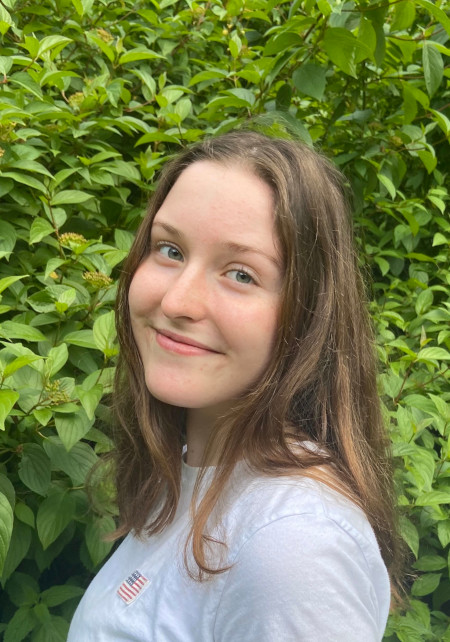 My name is Lara Seyfried Cohen.
Since I graduated from high school last year, I dedicated my voluntary social year to environmental activism and conservation. At the moment I am working with the environmental activist group "Europe for ACTION" and I will start studying this year.

More information on this can be found on our website:

https://europeforaction.wixsite.com/europeforaction